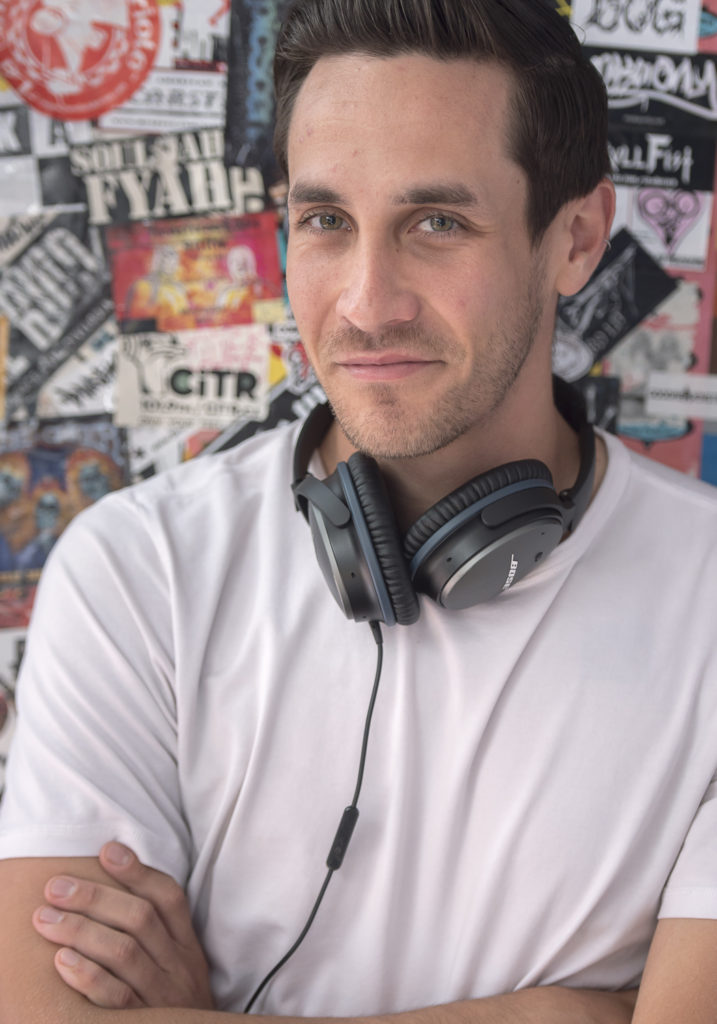 David Swanson is a radio journalist, writer and podcast producer living in Vancouver, BC. He believes a good story should reveal the extraordinary in the seemingly ordinary and help people better understand the world and their place in it. 
David's favourite stories are personal narratives that highlight growth and self-transformation. Some of his most compelling interviews include conversations with a young adult film star sharing her insights on the porn industry, a marijuana dealer who escaped his illicit family business, a man convicted of murder at the age of sixteen and a schizophrenia survivor turned mountain climber.
David is a story producer at Pacific Content – a podcasting startup that produces original programming for brands. Some of these shows include IRL: Online Life is Real Life, Hackable?, Relate, Choiceology and Everyday Bravery.
Before joining Pacific Content, David was an associate producer at the CBC where he wrote scripts and interviews, booked guests and pitched stories. As a story producer, David has many of the same responsibilities but also conducts and edits interviews, directs narrative arch, manages story structure and performs voice-overs.
As a freelancer, David gets to work on audio projects with a variety of partners. From pitching stories and conducting interviews to writing scripts and managing sound design, David has experience producing every aspect of an audio narrative. This includes a BBC radio documentary exploring the life of an autistic world pinball champion, a story for CBC's The Doc Project about a terminally ill man deciding if and when he'll end his own life, corporate content for GoToMeeting.com's business podcast The Innovators Guide to The Future of Work, production work with the Cited Podcast on several stories exploring First Nations issues in British Columbia and capturing content for CBC's Sleepover with Sook-Yin Lee.
David also produces a podcast called Interesting Vancouver Presents (IVP) for an annual speaker series.  It artfully explores the stories of interesting Vancouverites through in-depth interviews, thoughtful writing and dynamic sound design. The podcast has aired on the CBC, Roundhouse Radio in Vancouver and regional stations across Canada.

For almost four years, David was also the program director for Simon Fraser University's CJSF 90.1 FM. He trained over 200 programmers how to conceptualize, coordinate and produce their own radio shows.  This involved hosting workshops, organizing teams to produce weekly public affairs and arts shows as well as special themed programming, some of which were day-long broadcasts. He also reviewed and wrote interviews, set and maintained quality standards, edited scripts and researched guests.
CONTACT: Please email David at davidswansonmedia@gmail.com if you need a storytelling professional to assist with any radio or podcasting projects that require research, audio editing, sound design or writing.